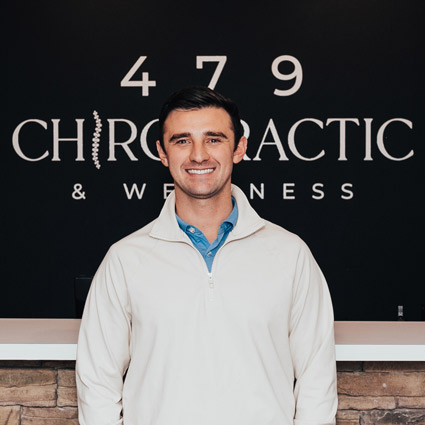 Meet Dr. Zac Pinter
Discovering His Passion
A native of central Arkansas, Dr. Zac Pinter grew up playing multiple sports. During his sophomore year of high school, he suffered a serious shoulder injury playing football. The MRI showed a dislocation with a partial tear, and the doctor recommended surgery.
Dr. Zac's parents didn't get a good vibe from the surgeon, and Dr. Zac opted to rehab the shoulder without surgery, hoping he would be healed in time to play baseball in the spring.
EXPLORE OUR SERVICES

Growing up in a medically oriented family, Dr. Zac was interested in a medical profession, except he didn't like blood or hospitals. While receiving physical therapy for his shoulder, he told his therapist he was considering becoming a physical therapist. The therapist suggested he shadow a chiropractor for some time instead, and Dr. Zac fell in love with the non-surgical, drug-free approach to restoring the body's own healing capacity—without ever having received chiropractic care himself at that point.
Dr. Zac received his Bachelor's degree in Applied Exercise Kinesiology from the
University of Arkansas
at Fayetteville, before going on to
Parker University
in Dallas, Texas, where he earned his Doctor of Chiropractic degree in 2021.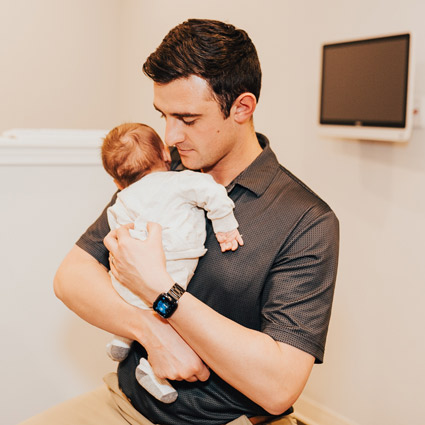 Changing Lives
After working in another clinic for a short time, Dr. Zac jumped at the opportunity to purchase 479 Chiropractic & Wellness in 2022—he and his wife love the community, and he was thrilled to provide holistic, customized care to those enthusiastic about enjoying all the activities this part of the state offers.
He appreciates the opportunity to help people feel better and get back to functioning optimally, and seeing the relief in patients' faces inspires him every day.
Away From the Office
When he's not at work, Dr. Zac enjoys spending time with his amazing wife and their family and friends—being outdoors, especially on the water, is a favorite activity.
Of course, he's also a loyal Razorback fan as well, and takes all the team's ups and downs to heart—like most of the state.
Book Today
Contact us today to schedule an appointment!
CONTACT US

Dr. Zac Pinter | (479) 367-5706